CPA advertising, or "Cost Per Action" advertising is not exactly a new method of marketing. It's been going on for years and years but up until recently, very few people knew how to cash in on the bottomless advertising budgets of these major companies. You think these big corporations are going to spend their time cranking out blogs, doing social networking or all of these other marketing strategies that are common to the average internet marketer? No way, but they will gladly pay YOU to do it for them!
Just a quick lesson in terminology for those of you who aren't familiar with this marketing & pricing strategy and then we'll get into how you can actually make some very good money from these companies in commissions.
CPA = Cost Per Action or sometimes Cost Per Acquisition. This is where the advertising company pays for a specific action being taken by the referred customer. The action can be any number of things such as a download, clicking on something, answering a questionnaire, making a purchase, etc…
CPL – Cost Per Lead. This is where commissions are paid when the visitor you send gives some basic information showing interest in a product or service. This can range from a simple zip code to complete contact information. These companies have found this to be a very effective way of bringing in new customers. In comparison to other advertising methods such as ppc (pay per click) through services like Google Adwords or paid banner placement on a multitude of websites, the cost is fixed while the sales/new customers/leads are uncertain. With CPL advertising, they pay only when they receive a lead. This is smart and cost effective advertising for them.
These companies all have a room full of bean counters (analysts & accountants for those of you who are not familiar witht he term "bean counters"), who have already pinpointed precisely how many acquired leads convert to paid business. They go on further to determine how much each of those converted leads will average over their lifetime. They then can determine how much each new customer is worth and…
…THIS IS WHY COMPANIES ARE WILLING TO PAY SO MUCH FOR THESE LEADS OR ACTIONS.
Many people don't understand this simple concept and tend to shy away from cashing in on these commissions because they don't understand how a company can pay you $5, $10, $20, $50 or $100+ for something like a zip code, or for their mailing address or for them to download some software. People tend to not believe this can be legit and that companies actually do pay out this money so they continue to stick with standard affiliate marketing.
These people are missing the boat!
Here's a video from Chris Cobb, the creator of the CPA Arbitrage System showing his commission stats where he's made over 1.5 million dollars in less than a year, that's $1,512,050.00 using his unique traffic arbitrage (buying low and selling high), strategy to maximize and capitalize on these CPA and CPL commission programs.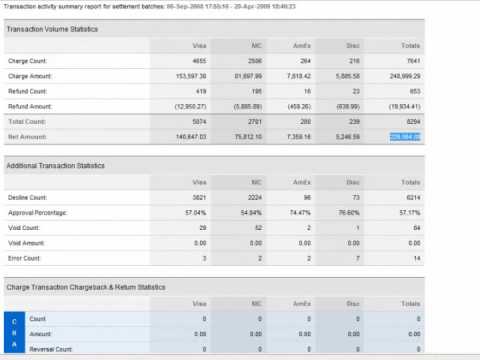 That's some pretty goodmoney, right? Would you be happy with even 1/2 that? How about 1/10th? That's still a lot of money. Chris' CPA Arbitrage system is scalable so that you are able to determine your own levels of income. Let me explain.
The whole key to making this kind of money is obviously going to be in the quantity and quality of visitors you send to the merchants sites. It's all a numbers game. The more you send, the more people that will take action. The higher quality, more targeted visitors you send, the better your conversions will be.
This is where the arbitrage formula comes in. While most affiliate marketers will spend their day tweeting, social bookmarking their sites and trying to get a few visitors to their sites, you will learn to basically become a traffic broker of sorts. Chris is willing to teach YOU through his CPA Arbitrage Course, how to buy high volumes of targeted traffic then turn around and sell that traffic through the CPA networks affiliate programs for a huge profit.
Just like the bean counters of these major corporations, there is also a formula to determine how much you can spend per visitor and make a profit. Rather than working your fingers to the bone so that maybe, just maybe, your website will turn up on Google on page 20 for your keyword terms, you can know exactly how much each of your visitors are worth, how to buy the targeted traffic that matches your advertisers needs.
AND.. it's completely scalable!
It's not necessary to start out with a million dollar advertising budget to get the traffic flow started. You can start out as small as you like and work your way up to the big volumes by reinvesting your profits until you reach your desired level of income.
Another tip is that by using this traffic to build different subscriber lists, you can continue sending offers to your lists and continue to make money on an ongoing basis. This little tip can easily double or triple your conversion ratios and EPC (earnings per click).
Some of the benefits of this type of internet marketing…
YOU CAN DO IT without buying or building websites
YOU CAN DO IT without creating products
YOU CAN DO IT without building email lists (although this can increase your earnings)
YOU CAN DO IT without any selling on your part
YOU CAN DO IT without buying or stocking inventory
YOU CAN DO IT without doing any physical labor such as packing or shipping
YOU CAN DO IT ever having to deal customers
YOU CAN DO IT without any experience whatsoever!
There's SO much more you'll learn through Chris Cobbs CPA Arbitrage Course like…
An in depth look at CPA marketing vs standard affiliate marketing
The TOP CPA networks so you don't waste one minute of your time finding the best offers to promote
Which CPA offers to promote that will make you the most money
The TOP methods of offer promotion (buying traffic is only one piece of the pie)
That's just the tip of the iceberg, you will also get access to Chris' video library where he shows you how he gets 7000-8000 leads per day promoting CPL products, how to successfully implement a sales funnel to profitize your traffic even further and really just too much more to list here.